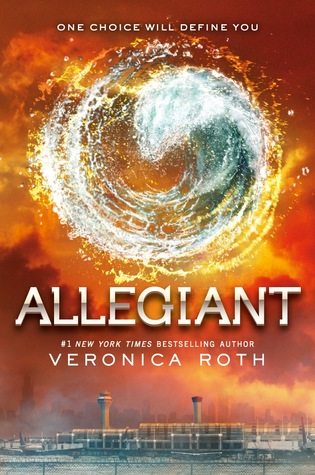 Allegiant
by Veronica Roth
Goodreads
The faction-based society that Tris Prior once believed in is shattered—fractured by violence and power struggles and scarred by loss and betrayal. So when offered a chance to explore the world past the limits she's known, Tris is ready. Perhaps beyond the fence, she and Tobias will find a simple new life together, free from complicated lies, tangled loyalties, and painful memories.
But Tris's new reality is even more alarming than the one she left behind. Old discoveries are quickly rendered meaningless. Explosive new truths change the hearts of those she loves. And once again, Tris must battle to comprehend the complexities of human nature—and of herself—while facing impossible choices about courage, allegiance, sacrifice, and love.
Told from a riveting dual perspective, Allegiant, by #1 New York Times best-selling author Veronica Roth, brings the Divergent series to a powerful conclusion while revealing the secrets of the dystopian world that has captivated millions of readers in Divergent and Insurgent.
Yes, I know, I should be ashamed of not having read this little one ! I do not know how to apologize, since the Divergent series has always been one of my favourite, still I don't know how it all ended. I could say I was too busy studying but there are no valid reasons to my
negligence. I am so angry because recently I have also discovered something about the plot that I didn't want to know... so ... I may know how the book ends but still, I NEED to finish this series decently. Going to recharge my prepaid card as soon as possible !
Have you read Allegiant? Did you like it as an ending?