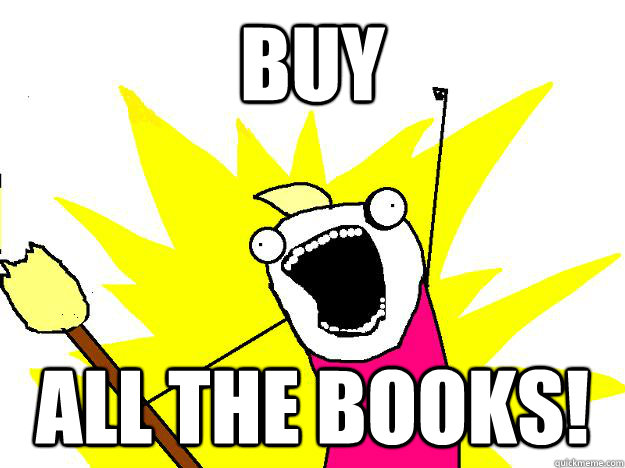 Good morning beautiful people! Today is an amazing sunny day in Italy
and I've just eat a tasty lasagna! But what really made my day is

shopping

!
I realised that Sunday's meme are not for me, I really can't be that costant and I forget to post almost every Sunday! So I decided to share my shopping with you once in a while, for those books which really deserve a picture!! This morning I entered my favourite local bookshop, that sells used books for half the price and I found these two pieces of awesome:
The coincidence is that I usually choose randomly what my next read should be and this month was "

The Girl In The Steel Corset

"; I didn't want to buy that book but then I found it there, all alone and I just couldn't resist! On the other hand The Host has been one of my favourite book always and I found this amazing pocket edition in English.. Just perfect!
And do you want to know how much did I pay for those beautiful creatures!?
Just

12 euros

(11.95, for saying it all!) !!
Well, I hope you too had a great Saturday full of beautiful surprises,
if you want to check those books out here are their GoodReads' pages: